Sex Worker Organisations in Australia
Here is a work-in progress comprehensive guide of all the sex worker organisations in the country and how they can serve you. Please keep in mind that this list is ever-growing. If you work in one of these organisations, please get into contact with us to help flesh out this document.
Not all sex worker organisations are operated wholly by sex workers - so please keep this in mind!
---
NATIONAL
Scarlet Alliance
Scarlet Alliance, the Australian Sex Workers Association, is the peak body for sex work and sex workers in Australia. Scarlet Alliance works towards sex worker rights (legal, health, industrial, civil) and uses health promotion approaches to achieve this. Scarlet Alliance promotes best practices including peer education, community development, community engagement and advocacy.
Any sex worker, past or present, can join as a member.

Website: https://scarletalliance.org.au...
Twitter: https://twitter.com/scarletall...

---
VICTORIA
Vixen Collective
Vixen Collective is the recognised representative peer organisation for sex workers in Victoria, and a member of Scarlet Alliance (Australian Sex Worker Association) the national peak body for sex workers in Australia.
What Vixen does:
Hold Regular Meetings - Vixen Collective meets every 6 weeks to plan events, discuss current sex work issues as well as support each other by sharing experiences and ideas.
Plan Events - Vixen Collective plans events that that discuss and celebrate the lives and experiences of sex workers. Sometimes these can be informative and at other times creative and fun. Events range from participation in Pride March, International Day to End Violence Against Sex Workers,  and the biennial Festival of Sex Work.
Allow the Voices of Sex Workers to be Heard -Recognising that sex workers are the best people to represent the experience of working in the sex industry, Vixen works towards asserting the voices of sex workers in a safe way that respects our rights and dignity. This may be in the media or in front of a university class room; where the opportunity exists Vixen strives to be there.
Support Each Other Sometimes, only sex workers can support other sex workers.  Working in the industry gives us a unique perspective that cannot be replicated by those who have never worked.  Vixen brings these experiences together so that sex workers can learn from each other, help solve problems and share skills.
Website: https://www.vixencollective.org/
Email: info@vixencollective.org
Phone: 0414 275 959
Twitter: https://twitter.com/VixenColle...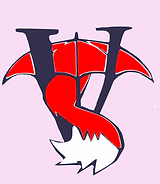 RhED
Resourcing Health & Education (RhED) is a non-peer organisation that provides services to sex workers.The service provides site based and outreach services. RhED has a broad body of knowledge of the sex industry, including staff and peer workers who have experience in the industry. RhED is committed to respecting and reflecting the needs of the sex industry, and actively promoting the rights of sex workers. As a program of Star Health, RhED operates from a harm minimisation approach providing information and supports. RhED aims to provide a service that recognises that health is not only a physical dimension but includes a person's emotional and social wellbeing.

Services available through RhED:
Free confidential telephone, drop-in and outreach services
Information, education, counselling/support, referrals and advocacy
Development and distribution of educational resources
Supplies of needles and syringes, condoms and lube
Occupational health and safety education and support
Ugly Mug Reports and distribution to street, brothel and escort workers
RED – sex industry magazine
Interpreter services and translated educational materials are available as required
RED RENDEZVOUS (RR) is a group of people who are current or former sex workers. RR share information, exchange ideas and enjoy catching up on the last Wednesday of the month in St Kilda. For venue details and to be part of the e-list contact RhED.
Address: 10 Inkerman Street St Kilda VIC 3182 
Opening Hours: Mon-Fri 9am - 5pm

Phone: 1800 458 752

Website: www.sexworker.org.au

Email: sexworker@sexworker.org.au

Twitter: https://twitter.com/rhedvictor...

Sex Work Law Reform Victoria
SWLRV are a law reform organisation founded in 2018, made up of current and former sex workers and allies who support their stated values and objectives.  Their primary goal is the full decriminalisation of consenting adult sex work in the Australian state of Victoria. SWLRV work with sex workers, allies of sex workers, stakeholders and relevant organisations to achieve our goal of changing the law, which will improve the working conditions of all sex workers in Victoria.
Email: contact@swlrv.org.au
Website: www.sexworklawreformvictoria.org.au
Twitter: https://twitter.com/SWLRV

---
NEW SOUTH WALES
SWOP NSW
Australia's largest and longest established community based peer education sex worker organisation focused on HIV, STI & hepatitis C prevention, education and health promotion for sex workers in NSW. Sex Workers Outreach Project, New South Wales.

Peer-operated, they provide many services including:
Regular workshops for sex workers to find out
Ugly Mug List, where workers can report difficult incidents and help other workers avoid problem clients
SWOP SHOP, online store to buy discounted safer sex supplies including condoms and sponges
SWOP Social, connect with other workers over morning teas and other social events
Free confidential telephone, drop-in and outreach services
Information, education, counselling/support, referrals and advocacy
Downloadable online resources for sex industry professionals
Address: Level 4, 414 Elizabeth Street, Surry Hills NSW 2010
Telephone: (02) 9206 2166

Freecall: 1800 622 902
Email: swopconnect@swop.org.au
Hours: Mon, Tues, Thurs & Fri: 10am - 6pm, Wed: 2pm - 6pm
Website: http://www.swop.org.au

Twitter: https://twitter.com/SWOPnsw

---
AUSTRALIAN CAPITAL TERRITORY
SWOP ACT
Sex Worker Outreach Project, Australian Capital Territory. Peer based, auspiced by the AIDS Action Council of ACT. SWOP is a peer-based community organisation whose primary purpose is the prevention of HIV and other sexually transmitted infections (STIs), through education and referral.
Drop in: You are welcome to drop in for a cuppa and con­fidential chat with a SWOP worker 9:30am – 5:00pm Tuesday to Friday. Calling ahead is recommended to ensure a SWOP worker is available or email swop@aidsaction.org.au to make an appointment.
Outreach: Outreach is a free service to all workers and studios in the ACT. SWOP ACT does outreach to ensure all workers have access to information about their health and rights. Low cost safe sex products and safe injecting equipment is available. Outreach to studios once a month on Thursday and Friday evenings from 7:00pm – 11pm. Contact for upcoming outreach dates. SWOP is always available to visit private workers, please contact to make a booking.
Product sales: Low cost condoms, lube, and other safe sex products are available. Drop by 9:00am to 5:00pm Monday – Thursday and 9:00 to 4:00pm Friday. Cash and card facilities available. The SWOP ACT at Havelock House is a secondary NSP (needle and syringe program). A range of safe injecting and disposal equipment is available. Contact for more details.
Phone: (02) 6247 3443
Address: Meridian Havelock House (Gould St entrance), 85 Northbourne Ave, Turner
Website: https://meridianact.org.au/swo...
Twitter: https://twitter.com/SWOP_ACT



---
NORTHERN TERRITORY
SWOP NT
Sex Worker Outreach Project, project of Scarlet Alliance. Based in Darwin at the Northern Territory AIDS and Hepatitis Council (NTAHC). Peer-operated.
Provision of safer sex supplies. Our SWOP Shop stocks affordable safer sex products in the NTAHC Darwin office. Products are available for purchase in a discreet and non-judgemental environment and include condoms and femidons, lubricant (water-based and silicone), massage products, gloves and dental dams.
Connecting you directly to other sex workers. We offer free, non-judgmental services to all people who engage in sex work in the NT. Our program is staffed in NTAHC's Darwin office by past and current sex workers. We are also fortunate to have sex workers with varied lived experiences and skills working with us as volunteers. Collectively our extensive knowledge and experience in the sex industry enables SWOP NT to be an actively engaging program. Every 6 weeks, we hold Sex Worker Reference Group (SWRG) meetings. These meetings are open to sex workers only, are entirely confidential and have proven to be a wonderful way to meet peers, engage with the sex worker rights movement and participate in decision-making, while staying informed about issues affecting our community, both within the NT and nationally.
Sex worker-friendly referrals. We maintain a fantastic list of referral agencies and organisations that has evolved over many years of ongoing evaluation of service providers. This allows SWOP NT to communicate appropriate referrals, along with best contact information, as necessary.
Outreach services. SWOP NT staff and volunteers assist in the provision of Outreach Services to sex industry workplaces.  We understand that everyone works differently, and are happy to visit you in your work location, whether that be a street area, agency or hotel premises. Our service operates during regular office hours, but we can arrange to meet you outside of these hours or off-premises with sufficient notice (24 hours).
Information and events. SWOP NT collates a quarterly publication entitled Red Light Rites, which is compiled by sex workers, for sex workers. Throughout the year, we hold events to raise awareness about issues that affect sex workers and acknowledge days of significance to promote solidarity and inclusiveness.
Training to other service providers. SWOP NT provides training to stakeholders in the NT, with a view to reduce stigma against, and advance understanding of, sex worker issues. Our overall objective is to improve access and equity to services for sex workers living in the NT. Feel free to contact us if you work for a service that would benefit from our workplace training.
Our service is open to all sex workers, past and present. Please feel free to drop into our office Tuesday - Friday, grab a free worker pack and have a tea or coffee. We would love to meet you! You can drop into NTAHC to purchase your "Safer Sex" products.
Ask to see a SWOP worker when you come into the Darwin Office. There is no peer in Alice Springs, however ask staff to call through to the Darwin Office.

Email: SWOPNT@ntahc.org.au
Phone: 0447 022 332 or 08 8944 7707
Website: https://www.ntahc.org.au/swopn...
NTAHC Darwin: 46 Woods St, Darwin
NTAHC Alice Springs: Shop 3 Reg Harris Lane, Todd Mall, Alice Springs 

---
SOUTH AUSTRALIA
SIN - Sex Industry Network
The sex worker organisation in South Australia, auspiced by Scarlet Alliance. Peer-operated.
Sin offers the following services:
Peer Support
Peer Education
Outreach Programs (street, brothel, parlour and private workers)
Sex Worker Safe Spaces
Safer Sex Shop
Needle Exchange Program
Plus much more! Give us a call or visit us at the SIN Office. There is a car park at the end of the driveway behind the building, and a back door - just ring the bell.
Phone: (08) 8351 7626
Hours: Tuesday to Friday 9:30am - 5:00pm
Email : info@sin.org.au
Website: http://www.sin.org.au
Twitter: twitter.com/sexindustrynetw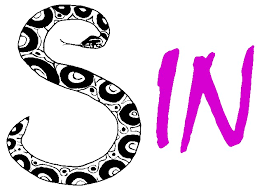 ---
WESTERN AUSTRALIA
Magenta
Partially peer-led Western Australian sex worker organisation which replaced Phoenix in 2003. Project of Family Planning Western Australia.
Magenta and SWOPWA provide services to support and promote the health and safety of people involved in the sex industry.
Clinical services for sex workers
Showering facilities available to SWOPWA clients, Tues-Fri, 9.30am-4pm
Outreach services to street based sex workers
Crisis assistance and referral
Ugly Mug reports and distribution of Ugly Mug List
Free harm reduction supplies of safe sex equipment and safer injecting equipment
Harm reduction information
Support and assistance negotiating with other community agencies such as Police, Department of Justice, Centrelink, etc.
Support and information for exiting the sex industry
Phone: (08) 9328 1387
Address: 170 Aberdeen Street, Northbridge WA
Hours of operation: Monday to Friday 9.30am to 4.00pm.
Email: admin@magenta.org.au
Website: https://magenta.org.au/

Twitter: https://twitter.com/magentawa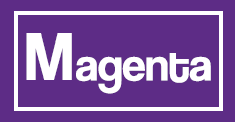 SWEAR
Western Australia's peer-only organisation.
What they do:
Provide peer Education and support to WA sex workers of all diversities
Provide referrals to sex worker friendly services, including a free STI clinic, legal and financial advice, and more
Provide community education with the aim of reducing stigma surrounding sex work
Host regular 'sex worker only' social events
Run online 'safe spaces' for sex workers to connect and network
Lobbying for legislative change and decriminalisation in WA
Ensure sex workers voices are represented in decisions made on sex worker issues, and challenging media stereotypes of sex work
Website: https://sexworkerrightswa.org/

Email: swear.peer@gmail.com

Twitter: https://twitter.com/SWEAR_WA




---
QUEENSLAND
RESPECT Inc.
Peer sex worker organisation based in Queensland. They have offices in Cairns, Brisbane, Gold Coast and Townsville

Respects four offices are a sex worker only drop in spaces, designed to facilitate sex workers' comfort and needs. They offer:

One-on-one peer support, information and advocacy.
Use facilities such as phone, internet, printer, shower, etc…
Social events where you can network and make connections with other sex workers.
Regular workshops for training and skills sharing
Online Ugly Mugs Incident Report Form
Purchasing sex work supplies.
Relax and chill out. They have tea and coffee and time for a chat.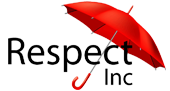 ---
TASMANIA
Scarlet Alliance Tasmania
Peer operated project of Scarlet Alliance. 

Address: 319 Liverpool Street, Hobart (and conducts outreach to regional areas)
Office ph: 03 6169 9437
Coordinator m: 0451 835 897
Outreach Worker m: 0411 987 417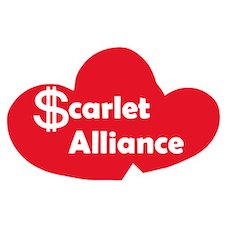 ---
OTHER
Debby Doesn't Do It For Free
Sex worker art and performance collective that does activism through art performance and theatre.
https://www.facebook.com/debbydoesntdoitforfree

Touching Base
Sex worker and people with disability group. Based in NSW. Aims to assist people with disability and sex workers to connect with each other, focusing on access, discrimination, human rights and legal issues and the attitudinal barriers that these two marginalised communities face. Not peer operated.

General Inquiries 0424 591 409
Referrals List 0499 054 400