Sex Worker Organisations in Australia
---
Scarlet Alliance, Australian Sex Workers Association
Scarlet Alliance, Australian Sex Workers Association is the national peak sex worker organisation in Australia with a membership of individual sex workers and sex worker organisations, projects and collectives from around Australia.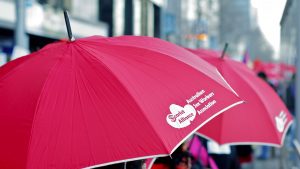 scarletalliance.org.au [email protected]
facebook.com/scarletalliance.org.au twitter.com/ScarletAlliance
Tel: (02) 9517 2577 Open 10am – 5pm Tuesday – Friday
203/1 Erskineville Rd, Newtown NSW 2042 PO Box 854, Newtown NSW 2042
SWOP ACT (Australian Capital Territory)
SWOP ACT is a peer-based community organisation whose primary purpose is the prevention of HIV and other sexually transmitted infections (STIs), through education and referral.
meridianact.org.au/swop [email protected]
facebook.com/SWOPACT/ twitter.com/swop_act
0427 475 671 02 6257 2855
Open Monday – Friday 9am-5pm
Located within the MERIDIAN office (formerly AIDS Action Council) Havelock House, 85 Northbourne Avenue, Turner ACT 2612
PO Box 5245, Braddon ACT 2612
SWOP NSW (New South Wales)
SWOP is a community based peer education sex worker organisation focused on HIV, STI and Hepatitis C prevention, education and health promotion for sex workers in NSW.
twitter.com/SWOPnsw facebook.com/SexWorkersOutreachProject
Tel: (02) 9206 2166 Free call: 1800 622 902 (within NSW)
Monday – Friday: 10am – 6pm Wednesday: 2pm – 6pm
Level 4, 414 Elizabeth St, Surry Hills NSW 2010 PO Box 1354, Strawberry Hills NSW 2012
Vixen Collective (Victoria)
Vixen Collective is Victoria's peer only sex worker organisation.
vixencollective.org [email protected]
facebook.com/swersvictoria/ twitter.com/VixenCollective
Phone: 0414 275 959
Scarlet Alliance (Tasmania)
The Tasmanian Sex Worker Project is an outreach project of Scarlet Alliance.
Tel: (03) 6169 9437 Mobile: 0411 987 417
Office space in TasCAHRD 319 Liverpool Street, Hobart TAS 7000 GPO Box 595, Hobart TAS 7001
SIN (South Australia)
SIN is the South Australian Sex Industry Network (SIN). SIN is by sex workers for sex workers and offers peer support, education, information, advocacy and referral services for sex workers.
facebook.com/SINSouthAustralia/ twitter.com/SIN_SouthAus
Tel: (08) 8351 7626
Open 9.30am – 5pm Tuesday – Friday
220 South Road, Mile End SA 5031 PO Box 7072 Hutt Street, Adelaide SA 5000
Respect Inc (Queensland)
Our vision is for sex work to be recognised as work and as such fully decriminalised. We envisage a society where we as sex workers have equal status in society and are free to pursue our occupational safely, on our own terms without fear of criminalisation, stigma or discrimination
respectqld.org.au [email protected]
facebook.com/RespectQld/ twitter.com/respectqld
Brisbane
Tel: (07) 3835 1111
28 Mein St, Spring Hill PO Box 2470, New Farm QLD 4005
Open 12pm – 5pm Monday to Friday
Townsville
Tel: (07) 4724 4853
118a Charters Towers Road, Hermit Park, Townsville QLD 4812 PO Box 2410, Townsville QLD 4810
Monday to Tuesday: 12pm – 3pm Wednesday: 12pm – 4pm
Cairns
Tel: (07) 4051 5009
7/24 Florence St, Cairns City QLD 4870
Tuesday: 12pm – 4pm Wednesday – Thursday: 12pm – 3pm
Gold Coast
Tel: (07) 5564 0929
4 Bay Street, Southport QLD 4215
Monday: 12pm – 4pm Tuesday – Wednesday: 12:30pm – 3:30pm
SWOP NT (Northern Territory)
SWOP NT is a peer based health promotion service that engages sex workers and other sex industry stakeholders within the Northern Territory to work safely with competence in knowledge of the industries legal and Work Health & Safety requirements.
[email protected] https://www.ntahc.org.au/swopnt
Darwin
Tel: (08) 8944 7777 Mobile: 0447 022 332
Open 8.30am – 5pm Monday – Friday
Located within NTAHC building
46 Woods Street, Darwin NT 0801 Post: GPO Box 2826, Darwin NT 0801
Alice Springs (SWOP Shop only)
Tel: (08) 8953 3172
Shop 3 Reg Harris Lane, Todd Mall, Alice Springs NT
PO Box 2461 Alice Springs NT 0871
SWEAR WA

 (Western Australia)
Sex Work, Education, Advocacy & Rights WA are a sex worker activist group campaigning for law reform of the sex industry in this state.
swear.wa@gmail.com (general) [email protected] (peer support)
facebook.com/WAsexworkers/ twitter.com/SWEAR_WA
Magenta (Western Australia)
Magenta offers support, health services, education and information to female, male and transgender workers in the sex industry. Magenta provides outreach and in-house services to sex workers in commercial sexual services and small owner operated businesses.
magenta.org.au [email protected]
facebook.com/MagentaSWOPWA twitter.com/magentawa
Tel: (08) 9328 1387
Open 9.30am – 4pm Tuesday to Friday
170 Aberdeen St, Northbridge WA 6000 PO Box 8054 Perth Business Centre WA 6849
Touching Base Inc (National)
Touching Base is a charitable organisation, developed out of the need to assist people with disability and sex workers to connect with each other, focusing on access, discrimination, human rights and legal issues and the attitudinal barriers that these two marginalised communities can face.
touchingbase.org [email protected] [email protected]
facebook.com/TouchingBaseInc twitter.com/TouchingBaseInc
General enquiries: 0424 591 409
PO Box 523, Newtown NSW 2042
Debby Doesn't Do it For Free (National)
Debby doesn't do it for free is a sex worker activist, performance, art group.
facebook.com/debbydoesntdoitforfree/
https://twitter.com/The_Debbys
instagram.com/debbydoesntdoitforfree/